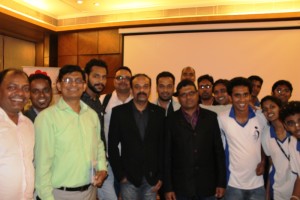 We, at ASCENTO ABACUS, have a teaching experience of at least 7 years in the field of mathematics and we are in the field of developing child`s creative intelligence (making his/her right brain work through abacus) from the last 8 years (since 2010). Our mission and vision is only to increase the working of a child`s mind.
We are also famous not only for abacus but for other courses as well-Vedic Maths, Handwriting Improvement and Calligraphy. Essentially, the ASCENTO ABACUS Programs are nothing but scientific brain management techniques that unveil the infinite potential of the human brain and its effective use.
We are a Delhi Based Academy focusing on child`s education through Japanese Concept Of Abacus Teaching and some of our other programs.